Mentor in the House! Get Hype!

Who am I
After years of keeping stories in my head, I put pen-to-paper in 2011 and learned from the ground up about the publishing industry and how to write a novel. Three YA books later I'm represented by Jennifer March Soloway from Andrea Brown Literary Agency. Now I know just enough about the industry to make me dangerous and ready  to mentor an up-and-coming author.
I have a family with two kids, a full-time job, active in community organizations, and an advisor and mentor to multiple student groups. To get writing done I hustle, grind, and squeeze in every second I can to place words on the page. I not only want to work with an author with amazing stories, but also knows how to fight for their dream. Especially someone in need of just a little more help to get to their goals.
My mentoring will include an emphasis on: big picture, plot holes/strengthening, pacing, character, and story development. You can expect detailed editorial style letters for your rounds of feedback (no line edits). In addition, query polish and sorting through submission strategies pre-and-post Pitch Wars.
What I'm looking for in YA
Thrillers
Suspense
Mystery
Horror
Contemporary

Still Here? Want more?
My favorite books have a characteristic that can simply be described as having at least one of the D's : Deep, Dark, Diverse, Deadly, or Devastating.
To illustrate the type of FEELS I want to have in protagonists, I'll use one of my most problematic fav's as a "character device" to advance my wishlist:
Dean Winchester.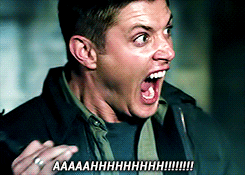 [Frightened, fear, family, overcoming odds, shock, plot twists, painful backstory, revenge, tears, fighting back, the master of their destiny]
Give me a story that embodies one of the D's. I want a story that knocks me out. Moves me. Challenges me. Haunts me. Has killer prose. Keeps me on my toes. A page-turner. Complex with depth and layers. Strong settings or descriptions. If your story isn't fast-paced make me care so damn much about the characters I can't put them down.
I'd especially love to see
Thrillers. Mystery. Suspense.
Horror – Give me your creepy, scary, especially if it's a new take on something not done before
Sleuths. Daredevils. Teens in tough situations. Hijinks ensue.
Contemporary (with all the D's)
Magical Realism
Strong description and setting. Woo me with your evocative words
Twists and turns
Wickedly smart. Cunning. Unique. Masterful. Complicated. Messy.
A story that hasn't been represented from a diverse perspective.
Nontraditional.
Pushes boundaries and topics not yet represented or done
Diverse
Authentic voices.
Stories from underrepresented/diverse writers, particularly backgrounds that are:

Black/African American
IPOC
LGBTQIA, especially POC
Muslim
Immigrants, undocumented immigrants, first generation
Persons with varying abilities/differences

Break something in structure. Twist something. Shake me. Grip me. Make me care.
Complicated or unique plots: Clever and unexpected, but not underdeveloped or so out of pocket it doesn't make sense or unbelievable.
Voice. Voice. Voice
Unique narrative structures
Unreliable narrators
Complex family dynamics
Intersectional stories
Surprise me. I solve plot twists easily; I don't like formulas. If I can guess where something is going, it doesn't intrigue me. My mind works to fast and I'll put the pieces together too easy.
I read a lot of thrillers; often someone is missing or disappeared. I need something more from that story. It has to be different. Give me a complex family dynamic not seen before, culture, background, something that adds layers and layers to the story. If you have that, it will fascinate me.
A little off the rest of my list that would intrigue me are concepts with Witches…
 If you're high-fiving yourself because you feel like someone finally got you, high five back at you. Let's do this.
Favorite Books

Dark, Devastating, and Deadly

[Lauren Oliver, E.L Lockhart, Laura Ruby, Nova Ren Suma, Gillian Flynn, Stephanie Khuen, Justine Larbalestier, Megan Miranda, Tess Sharp, Kara Taylor]
Deep and Diverse

[Benjamin Alire Sáenz, Nina Lacour, Louise Erdrich, Andrew Fukada, Jason Reynolds, Brandy Colbert, Isabel Quintera, Angie Thomas, Mark Oshiro, Nic Stone, Tayari Jones, Meg Medina, Sandra Cisneros]
Themes from Film and TV
Characters with a painful backstory you can't help but feel empathy–even if they're the villian. Betrayal, but turns things around. [Black Panther: Killmonger and W'Kabi]
Dark stories with enemies becoming "friends" or respected foes [Luther and Killing Eve]
Intriguing plots where you're uncertain of someone's guilt. Simple nights that go all bad. [Night Of]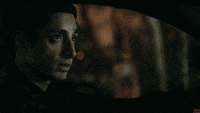 What is not the best fit for me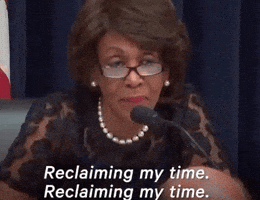 [Representative Maxine Waters reclaiming her time]
Please note I'm only interested in projects set in our current world. I don't have enough experience with SFF, Fantasy, which makes me insufficient in helping your story or guiding you on the market.
Please look closely at the things that are strong No's for me. There are so many great mentors to choose from. Your concept might be wonderful, but I want to be able to help you. If I'm not a voracious reader in your area, even if I love the concept I'd question whether I had the skills to elevate your work. I want you to be successful.
I'm not interested in:
SFF, fantasy, fairies, dragons, wizards, mermaids, portals,
Historical (unless it's diverse and hit's a lot of my yes points)
Dystopian
NA
Romance/Erotica
Non-YA Readers (if you write it but don't read it, not a good fit for me)
Abusive romantic relationships
Graphic Novels
Eating disorders
Anything fatphobic, homophobic, mysogynistic, or racists
Books about race or oppression from the perspective of the oppressor
Books on racism or prejudice with marginalized characters from writers who do not have a marginalized identity or directly face oppression on a regular basis
Books on immigration from non-immigrants (or not from 1st, 2nd gen.)
Someone looking for mostly line edits or grammatical work. I'm big concept, character, voice, plot.
Please note: I am not interested in projects that are selecting me because they want me to do a sensitivity read because they are not #ownvoices or have direct/indirect experience with a topic dealing with diverse characters. As a former sensitivity reader my clients were always confidential unless we agreed otherwise. In Pitch Wars my selection of manuscripts is essentially an endorsement of the writing. I always support an authors decision to take my feedback as little or as much as they like, but issues regarding representation that could be harmful I take very seriously and want to avoid being in this type of situation where the majority of what you need from me is a Sensitivity Read.
Still considering if you should enter PitchWars? Take a chance or use this opportunity to connect with other writers. Four years ago I entered and didn't get selected, but I found a group of writers who were committed to meeting their publishing goals. #PitchCritCrew became my writing family and the people I lean on to this day.
I found my agent through a query, but it was the multiple online contests I entered and mentoring opportunities I pursued, that gave me the resources, tools, and drive to keep writing and submitting to agents. So give it a shot! Because we're all just trying to make it!
Does my YES list resonate with your writing in multiple ways? In the end what I'm really looking for is something that touches me in a beautiful way with an authentic voice. So you might have something I didn't expect to see. If there's something about me and my list that makes you think although I didn't specifically post something exact to your manuscript, but you think I might resonate with, submit to me. Pretty please.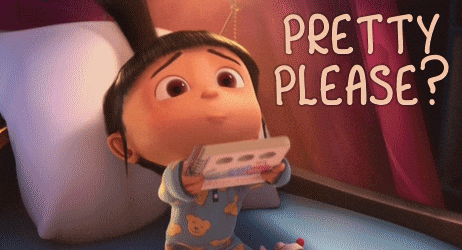 Pitch Wars Young Adult Mentors!
2018 Young Adult Mentors
Mister Linky's Magical Widgets — Thumb-Linky widget will appear right here!
This preview will disappear when the widget is displayed on your site.
If this widget does not appear,
click here
to display it.